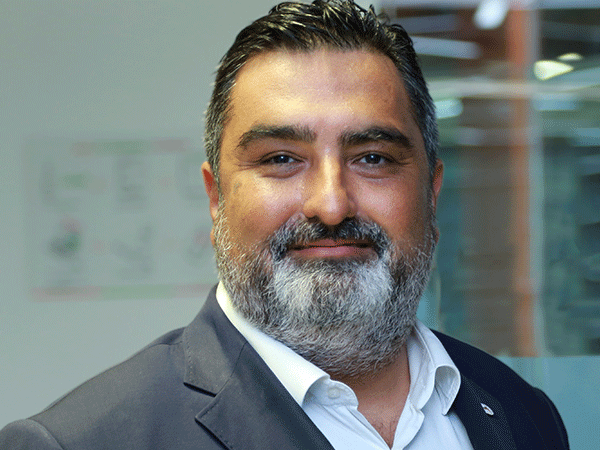 My name is Deniz Tunçalp. I am from Karşıyaka, İzmir, Turkey. I am an Associate Professor at Istanbul Technical University (ITU), Faculty of Management, Department of Management Engineering in Turkey.
Before joining ITU, I got a PhD in Management & Organizations at Sabancı University in Istanbul, a Master of Arts in Law at Bilgi University in Istanbul, a Master of Science in Information Systems and a Master of Science in Industrial Engineering both from Middle East Technical University in Ankara. During my position in ITU, I have been to Politecnico di Milano, Management Engineering Department as a Visiting Associate Professor. Prior to ITU, I worked as an adjunct faculty at Sabanci University and was a visiting scholar at Carnegie Mellon University, PA.
Before joining academia I was working as a professional at Turkcell, a mobile telecommunications operator. I had started in Turkcell as an Information Security Senior Expert. Later moved to Product Management in Value Added Services as the product manager of Mobile Signature services in Business Development. The services were primarily utilized by banks and based on legally-binding digital signatures generated on SIM cards with qualified PKI certificates. My last position in Turkcell was in Marketing, was in charge of Mobile Virtual Network Operator strategy of Turkcell.
Before Turkcell, I was an entrepreneur. I established one of the first Internet security companies of Turkey, served clients in Banking, E-commerce and the Government. The company was about to bankrupt in the 2001 financial crisis of Turkey and revived from its ashes before I sold it in 2003.
I started my carer in Gartner, a worldwide IT strategic analysis company, in its Turkey office in 1996. Later, I moved to META Group, a competing analyst company with a more consultative approach, which later acquired by Gartner.
Teaching
I teach the class "Entrepreneurship" to Bachelors, MBAs, Executive MBAs and executives. The course is about how startups transform an idea, technology or a market need into a business.
I also teach "Management & Organizations" and "Strategic Planning" to Bachelors and MBAs. These courses about fundamentals of management and strategic planning.
I also teach "Engineering Design" to Management Engineering bachelor students. The course is about how problems of a product can be identified from its customers' perspectives and how market research, design thinking principles and product design techniques can be used to develop engineering requirements and translated into product specifications for a given product.
I specifically care how professors need to promote experiential learning and active participation in the classroom. Multidisciplinary teams (where possible), design thinking guidelines and project work are critical for my courses.
Research
My research is about how work, technology and organizations interact. For an overview, please see the Research tab of this site and my Academic CV.
My Academic CV (link) or My Short Bio (link)
Academia.Edu (link) or Research Gate (link)